Trusted Housesitters Review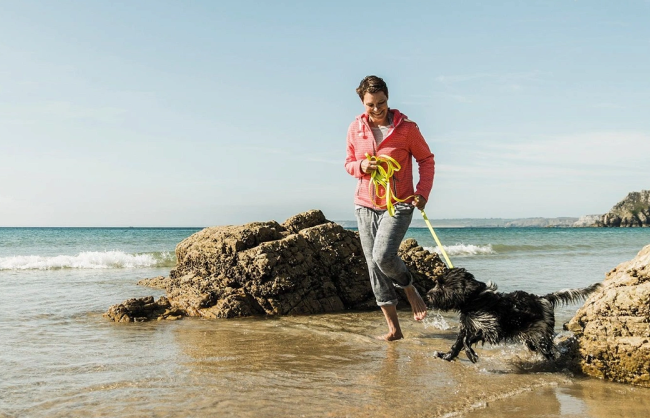 Product Features:
Easy to use website and mobile app
Welcome guide for those new to the site
24 hour assistance and vet care for house sitters
Offers a trade of house/pet sitting and accommodations rather than payment
Insurance guarantee
ID verification, two-way review system, secure messaging, independent reviews
Annual membership fee of $129
PROS
Requires ID, two-way review system, secure messaging, and independent reviews to ensure safety
24 access to a vet professional
Insurance backed guarantee
Easy to use interface
Largest house sitting website worldwide
CONS
With so many house sitters, the competition can be high if you are looking to sit
Corporate based: takes away from small businesses
The membership fee is higher than other sites
BOTTOMLINE
Trusted Housesitters is a platform that allows pet parents to find house sitters who will pet/house sit for free, in exchange for free accommodation. The membership based service allows no exchange of money and is a trade-off service.
What is Trusted Housesitters?
Trusted Housesitters is an exchange service that is available for $129 per year. Instead of paying for a pet sitter to stay at your home while you are out of town, Trusted Housesitters allows people to provide a place for sitters to stay, in exchange for them watching their home and pets.
By following the start up guide on the Trusted Housesitters website, pet owners and sitters can provide materials to ensure everyone's safety, such as multiple forms of ID. Pet owners can then list their home and needs, then look through applications sent by verified sitters.
How Can You Use Trusted Housesitters?
If you love to travel but your pets prefer staying at their own home, Trusted Housesitters is the perfect solution. Pet sitting and boarding fees can become extremely expensive. Exchanging accommodations for pet sitting is a win-win situation for pet sitters looking to explore a new area. Pets get to stay in their home while their owner is away, and homeowners who can travel while ensuring their pet is safe. With Trusted Housesitters insurance guarantee, identity verification, and 24 hour vet assistance, you can rest assured that your pet is safe while traveling.
Where Can You Use Trusted Housesitters?
Trusted Housesitters directly exchanges accommodation for pet/house sitting. With this being said, the only place to use Trusted Housesitters is in your own home while you are out of town. If you are looking to house sit for others, you can sign up and look through listings to find places you may want to travel and find accommodations for free, simply by looking over the owners beloved pets.
You can sign up and browse housesitters and listings directly on the website or on the mobile app. The interface is very user-friendly and gives detailed and clear instructions for how to begin.
Who's This For??
Trusted Housesitters is a great option for anyone looking to travel and find accommodations for free while caring for lovely furry friends. Trusted Housesitters is also perfect for anyone looking for pet sitting in their own home while they travel. Some people who may benefit from Trusted Housesitters include:
Those who are traveling and looking to save money on a pet sitter
Those who have to go out of town but their pets prefer staying at home
Those who want to travel but do not want to pay for expensive accommodations
Those who love animals and want to love and care for them
Should You Buy It?
Trusted Housesitters puts a lot of effort into making sure the exchange process is safe and trustworthy. While the site is incredibly popular and has great reviews, there are a couple of horror stories that may deter some people from trying this service.
For example, one of my coworkers used Trusted Housesitters in NYC, while traveling to Denver. Her two elderly puppies were under the care of a pet sitter from the site.
The pet sitter was a volunteer at an animal shelter and unfortunately brought germs and particles into the home of my coworker. Both of her dogs ended up getting skin rashes and losing hair, leaving her with very expensive vet bills. My coworker could not get any sort of refund because no money was exchanged. While this is not the norm for Trusted Housesitters, it is still a concern to be aware of.
Where to Buy
Trusted Housesitters is an independent website that uses a multi step verification process to ensure the safety of everyone involved in the exchange. With this being said, the only way to safely engage in this trade off service is by signing up on the Trusted Housesitters website and gaining approval. Trusted Housesitters was built for animal lovers and attempts to do as much as they can to verify a safe and happy experience for sitters and pet owners.
Exchanging house sitting for accommodations on other sites or on social platforms may not be as safe and if you are anything like me, I want my pet to be in the absolute best care possible.
The Competition
Rover
Personally, I have used Rover two times for pet sitting. When my dog was a puppy we had to travel out of town on two occasions and decided to book a house sitter once and a pet sitter at the sitters house once. On one occasion the sitter asked to meet my pet beforehand to make sure they got along.
Both experiences were flawless, the sitters sent me pictures and updates multiple times a day and were extremely responsive. They went above and beyond keeping my home tidy, taking my dog to do fun things in the area, and helping me with any questions I may have.
While Rover does cost money, it was very affordable and let me pick from a wide array of options.
Fetch
Fetch Pet Care is similar to Rover, as house sitters get paid in actual money. Fetch provides options for puppy sitting, dog walking, pet sitting, overnight care, pet taxis, and pet medical administration. All sitters must pass a background check, go through an in-depth interview process, and obtain insurance. Fetch allows you to choose your price range and has some very affordable options.
You can meet your sitter before you schedule and the site promotes using the same sitter every time so that your pet can get comfortable with one person.
Final Verdict
Trusted Housesitters is an incredibly unique concept that allows pet owners to travel, while sitters are able to obtain free accommodation in exchange for caring for pets. The idea saves travelers immense amounts of money and provides a win-win situation for all parties. While Trusted Housesitters has great reviews, horror stories have happened and it is careful to keep this in mind.
Resources and Further Reading