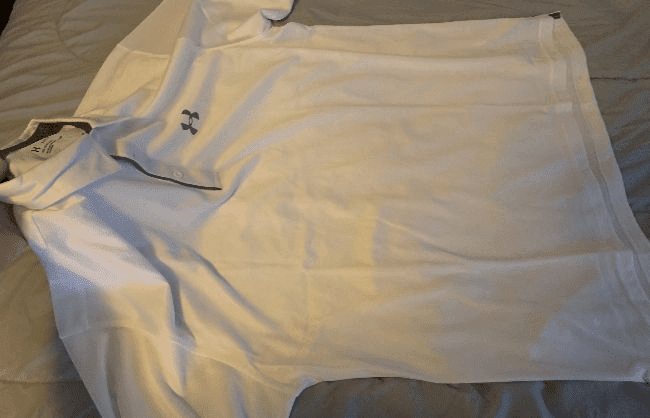 Proozy is a rapidly growing clothing outlet that offers several brand names that customers will be familiar with. On a quick look through their website, I could find brands ranging from Under Armour, Nike, Vans, and countless others. It's truly one big online store that allows access to numerous big-name brands.
The question is, does Proozy make it worth it to buy from them rather than anywhere else? The convenience of an online store with the catalog of a brick-and-mortar shop is a modern convenience at its finest, but are any corners cut? These questions and more I want to dive into in this review of the Proozy website.
PROS
Up to a 30-day warranty on many of their products
Wide selection of clothing products
Almost always has a sale on one of their items
Free US shipping for orders over $50
CONS
Outlet-style store means they have option limits
Some customers complain about the quality of certain brands on offer
May not have the correct sizes for some apparel
What you want might not be what goes on sale
BOTTOMLINE
Proozy is an online store that claims to have close relationships with its suppliers. This has allowed them special deals for well-known brands and essentially turns them into a one-stop shop for countless big-name clothing options.
What is Proozy?
Proozy is an online shop that offers a wide catalog of familiar clothing options. Rather than a collection of their own designs, they instead offer bigger brands at a competitive price. These prices are what they try to make their biggest selling point as well.
Rather than up the price for the convenience of using an online store, Proozy offers deals that are sometimes even better than what you will find in a physical shop. These prices are made even better by the constant sales that Proozy offers. Something is always on sale, and this is how Proozy gets people to keep coming back to their site.
Proozy Unboxing
Upon opening the small package I got from Proozy the first thing I noticed was the extra little coupons they slide in. It was a nice addition, though a common practice in the industry that I know is used to try and entice you for further purchases. Not something that should sway any opinions one way or the other these days.
The next thing I noticed was the quality of the packaging itself. I won't harp on this too long, but it wasn't the flimsy covering that I have grown accustomed to when getting clothing delivered.
The quality of the clothing itself is decent, about what I had expected. That's not a terrible thing for me to say. Meeting my expectations is a sign of good quality with the shirt being comparable with the rest of its brand.
With the quality being good and the general packaging being secure I can find next to nothing to complain about when it came to my first impressions. When it comes to clothing delivered I'm either happy or not with little in between. Here I can say I am more than happy with the presentation of Proozy's delivery.
Proozy Features
Proozy products are of high quality with brand recognition to back them up. This gives them leeway in terms of their products, as you know you're going to get a decent pair of jogging pants when a name like Under Armour is attached to them. What is fully under Proozy's control however is their website and customer support.
Looking at their website, the layout is put together to make getting around as easy as possible. These are the basic options you would expect for finding men's, women's, and youth's clothing and they work well.
What's even better is that Proozy has an entire section dedicated to finding the exact brand you want. This option is right at the top of the page with everything else showing that they want you to know their brands are at the forefront. Clicking on this option shows a list of dozens of brands, meaning that you are bound to find one that you like.
Now when it comes to their customer service there are good things to report. Other customers talk about how quick, attentive, and helpful their experiences with Proozy's services are.
I have to say this is a breath of fresh air in an industry plagued by support issues. While not every customer will have a perfect experience, the standing trend I see is Proozy trying to help out their customers the best they can. They clearly want to have long-lasting customers rather than one-time buyers.
Proozy Test
There are two things with Proozy I found worth testing. The first is the quality of their website, and the second is the quality of the clothing they send.
When it comes to their website everything is on the up and up. It's easy to look around for specific articles of clothing and specific brands that meet individual specifications. This makes getting shopping done swift and leaves plenty of time in the day I wouldn't have otherwise had.
On this note, the few customer service interactions I had were efficient and quick. There was little delay when it came to my few questions and every one was handled in the best ways they could have been.
Then there is the quality of the clothing they offer. No beating around the bush, it's good and all I could hope for. Compared to the same brand names at the store I could not tell it apart in the slightest.
With the website being easy to use and navigate, and the clothing being of the same brand quality that physical stores offer, I can say that Proozy passes all the tests I had for it. The only downside I can think of compared to a regular store is you can't do any shopping when you're internet is down.
Who's Sunday Lawn Care For?
Sunday Lawn Care is for anyone that requires help taking care of their lawn. As a subscription service, it makes sure that its customers get what they need with minimal effort on their part. I also think it's for people who generally want a steady supply of fertilizers, herbicides, and whatever else Sunday Lawn Care offers.
This is stating the obvious, but Sunday Lawn Care isn't for people without a lawn. More broadly, I don't think it's best for people with small patches of grass that take little time each week to care for. Sunday Lawn Care gets exponentially more helpful the more area you have in your front or backyard.
Who's Proozy For
Proozy is for the online shopper of the modern era. If you love having a wide selection of options but hate the need to get to an actual storefront then I think it's worth taking a peek at their page.
What's even better is that Proozy comes with a warranty on many of its products that helps ensure that what you get is quality. This all makes Proozy a great option if you hate getting out to a physical store but dislike using less focused online stores like Amazon.
What Are the Benefits of Proozy?
The main benefit of Proozy is the convenience they offer. If you know your basic measurements then you can do a day's worth of clothes shopping right from your home. Finding the exact outfits and brands you want takes no time at all through them.
Another major benefit of Proozy is the sales they always run. Around every corner, there is a deal to be had with them, and if nothing you want is on sale at this time then check back later. Another sale is bound to happen soon, and that shirt you want might be what goes up next.
Quality of the Brands
I know I've pointed it out a few times, but the brands that Proozy has to offer are varied with some massive names in there. However, that still doesn't mean there haven't been a handful of complaints about what Proozy offers compared to what you can get in a store.
Some customers seem to believe that what they get from Proozy is of a lesser quality than what they can get at a physical store. Even the bigger brand name items they have will get the occasional complaint of this type.
In my experience, I didn't notice much of a difference, and that's the truth. I'm not saying that there won't be products that don't feel cheaper though. What I am saying is that if that is the case then it doesn't affect most of their items. Proozy's prices still make them worth the cost even before the conveniences they give are taken into account.
Should You Use Proozy?
With my positive attitude towards them, it's not surprising that I think you should use Proozy if you're at all interested in shopping for clothes online. Most of the big brand names you would be looking for in terms of quality clothing are right there in their store, so why would you need to go anywhere else?
A positive side-effect of all these available brands is that Proozy has an amply sized collection to sift through. I love the sheer amount of options they have. Even if you're someone that gets paralyzed by choice then you don't have to worry thanks to all the sales they offer gives you a smaller sample size to dig through.
The sales themselves are constant and make sure that there is a good reason to come back to Proozy. I can't say it enough that you should at least give Proozy a try.
How To Buy Proozy
If you're interested in buying from Proozy then the only right place to go is their website here. There you can find their full catalog of options as it continues to grow and change.
It's worth checking back often to see what goes on sale as well. Bookmarking the page and checking back once a week for deals can end up saving you a fortune in the long run.
How Does Proozy Compare to the Alternatives?
Proozy is a great place to do your clothes shopping online, but it's not the only place available. I've seen plenty of clothing websites in the past, and they all have their ups and downs to them. That's why I want to look at some of the competition Proozy has, and see how they compare.
One thing Proozy does fall short in with its offerings is clothing tailored for more outdoorsy activities. That's where REI comes in with its selection of outdoor wear, among other things.
REI is more than just a clothing store. It is instead a full-on outdoor-focused website that offers everything from women's and men's apparel to climbing gear. If you're looking for something more durable rather than a typical everyday shirt then this may be the place to look.
Exxpozed is another site in a similar vein, offering a focus on sporty apparel. With an entire section dedicated to finding the right outfit for the right sport, I think it makes for a great way to dig out a proper outfit for more active hobbies.
These other choices have their ups and downs that make them all valid options. I continue to think that Proozy is the best option that the majority of people have, but that doesn't mean that it will be the best for everyone. These other sites, even if not perfect, might just have what there are looking for if they find Proozy to be lacking.
Final Verdict
My overall opinion on Proozy is highly positive, to say the least. Their number of options, low prices, brand names, and constant sales all mix together to make one of the best places for online clothes shopping I've seen in years.
They do more than just seasonal sales, which is where most online shops start and end with discounts. Proozy goes as far as to have a daily sale with a different item code that makes a good case for visiting constantly. Even if you want to just browse it can give you a nice idea of what you want to get soon.
I recommend Proozy, and I can't state that enough. If you enjoy getting up and making a day out of going clothes shopping that is perfectly fair, and some people really don't want to buy something until they can get their hands on it. For people that are fine with shopping online though, Proozy is the perfect place to go to get the basics at an affordable price that can dip unbelievably low during sales.
Resources and Further Reading